MINING.COM Editor | June 8, 2021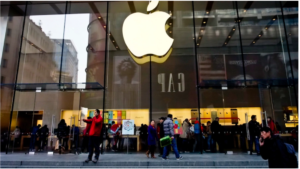 Apple is said to be negotiating with Chinese battery producers CATL and BYD to secure supply for its reportedly planned electric car.
Insiders quoted by Reuters say the tech giant has made some specific demands, including building production facilities in the United States. This is considered a key requisite for Apple to ink any deal, according to the sources.
CATL, which supplies major carmakers including Tesla, is apparently reluctant because of the political and trade tensions between the US and China, as well as cost considerations.
INSIDERS SAY APPLE HAS MADE SOME SPECIFIC DEMANDS, INCLUDING THE CONSTRUCTION OF PRODUCTION PLANTS IN THE US
Ningde-based CATL is the world's biggest automotive battery maker and BYD is no. 4.
To secure access to raw materials to back its battery production, CATL took a stake in April in China Molybdenum Co's Kisanfu copper-cobalt mine in the Democratic Republic of Congo. It also boosted investments in Neo Lithium, a Canadian miner developing the Tres Quebradas lithium project in Argentina.
Global electric-vehicle battery sales more than doubled in the first four months of the year as the switch to environmentally-friendly cars gathers pace.
Sales of EV batteries rose to 65.9 gigawatt-hours in the January-April period this year, from 26.8 gigawatt-hours a year earlier, the latest report by SNE Research shows.
Lithium stocks were mostly off on the news as Apple's EV might use a lower lithium input battery.
Shares in BYD, in contrast, extended gains on the news, trading 5.4% higher in Hong Kong in late afternoon and closed up 6.5% in Shenzhen. CATL reversed earlier losses to finish 0.5% higher.
There has been much speculation on the incursion of Apple into the $5 trillion auto market and its potential deals with battery makers, though minimal confirmation from the companies.
If the rumours are true, Apple's fist EV could hit the market as soon as for 2024, but analyst Ming-Chi Kuo believes it will likely happen between 2025 and 2027 at the earliest.
(With files from Reuters and Bloomberg)
Source: https://www.mining.com/apple-in-battery-supply-talks-with-catl-and-byd/